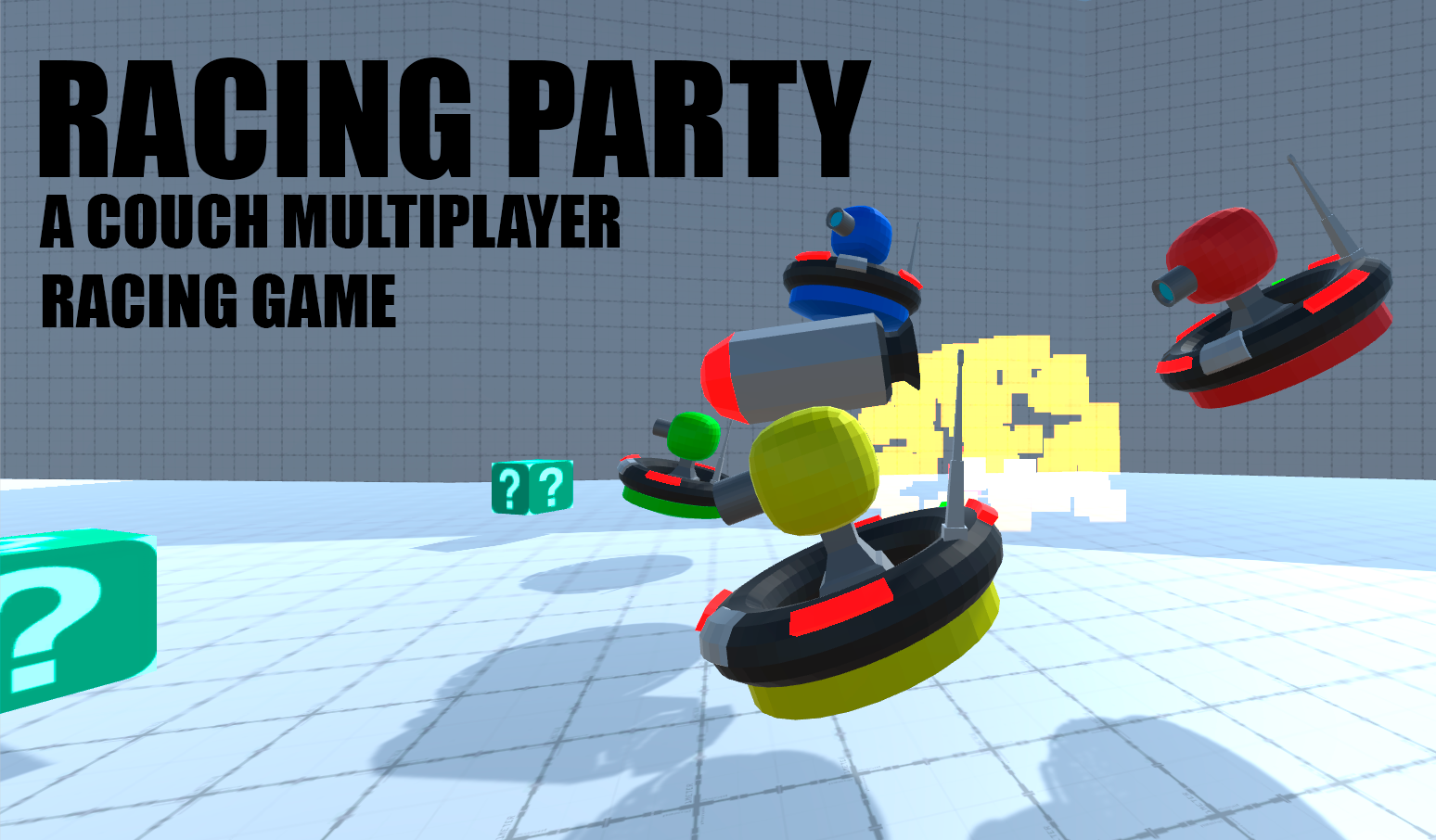 Racing Party
Hey everyone! Welcome to Racing Party, a simple "Couch Multiplayer" for you and your 3 friends to enjoy.
I'm sorry to say that for now this is just a simple prototype. However, that means that I will be adding lots of things!
Depending on the feedback I get I'll improve it in some way or another.
Controls:
Red

W: Forward
S: Backward
A: Left
D: Right
E: Use

Blue

Up: Forward
Down: Backward
Left: Left
Right: Right
- : Use

Green

I: Forward
K: Backward
J: Left
L: Right
O: Use

Yellow

G: Forward
B: Backward
V: Left
N: Right
H: Use
Controller Input is now in development: the keys are mapped but probably wrong. 'm looking forward to buying one or two controllers to be able to test this, but you can try it by yourself and tell me if it works properly.
Enjoy!
Download
Download
Racing Party - WebGL 1.4 (Beta).zip
23 MB
Comments
Log in with itch.io to leave a comment.
I'm afraid to say that I prefer to just publish my game here, since this is a site that I know well and really like. However, thanks for the offer!
It was definitely fun to drive around... and I wasn't even playing with others! I loved how the little guys looked at me!
Thanks for the feedback! :)
I'm now trying to give some personality to the scenery. Any ideas? I'm thinking on neon or some futuristic thing...
Did you update the game since last night? I swear last night there were slopes and I became airborne...I like the neon idea. will this be a racing game or a shooting game? I could see it going either or both ways. Really reminds me of Diddy Kong Racing with the hover crafts :)
Yes I did! I afraid to tell you that the slopes have been removed temporarily, since the players' colliders are boxes for now, and collide strongly with these slopes slowing them down, however I'll soon make it so that the vehicles move more smoothly over the surface. It will be a racing game and yes, I'm trying to give it an old school approach. Thanks for all your feedback, it's really helping me head somewhere! :)